Dress Code -- Panties
Panties are form fitting clothes with an optional elastic band that goes around the body (waistband) and a strap that goes between the legs, covering the opening of the vagina and the anus. Panties can be of various styles, including boy shorts, bikini, thong, and many others. Panties may not be worn as underwear, so you should compare styles with the objective of wearing them as outerwear.

Here, a girl can feel sexy in panties that are semi-sheer: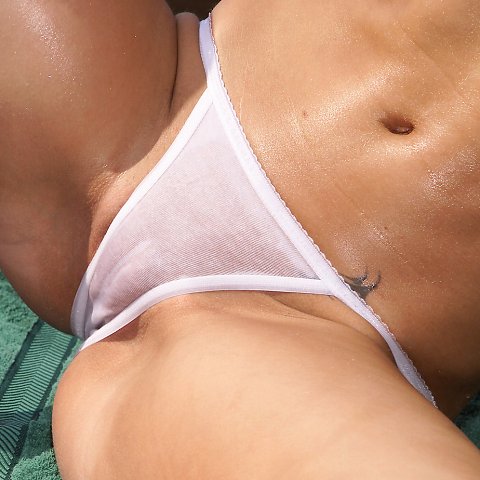 When selecting a pair of panties for yourself, you should pick ones that are comfortable. The ones pictured here are built for comfort. The girl wearing them can easily reach under the front as needed to make adjustments. For example, she can separate her lips, and let the fabric contact her inner lips. By doing this, she will not only stimulate herself, but her lips will be better outlined in the fabric, making her visually more appealing.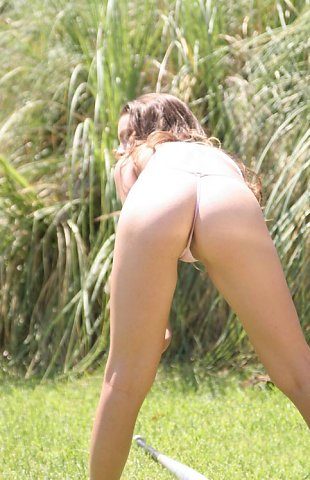 A thong is a particularly efficient article of clothing, covering just that which needs covering. A girl's bunghole, of course, doesn't need to be covered because it is already covered by her cheeks.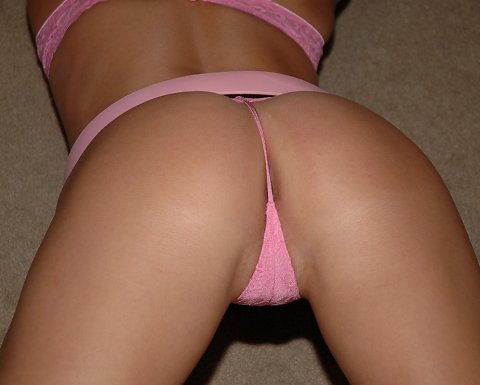 When selecting a thong for yourself, you should choose one with the thinnest strap possible, so that the beauty of your rear curvature is unmarred by clothing.